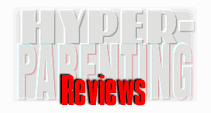 Windows Media Interview
May 18, 2009

MP3 Interview
November 7, 2005

RealAudio Interview
September 3, 2002

Windows Media Interview
January 29, 2001

RealAudio Interview
August 28, 2000

PRINT ARTICLES

October 22, 2010

August 3, 2009

July 22, 2009

June 25, 2009

August 25, 2008

July 8, 2007

July 5, 2007

May 24, 2007

May 18, 2007

October 24, 2006

October 10, 2006

October 2, 2006

September 18, 2006

September 2, 2006

August 24, 2006

June 22, 2006

June 25, 2006
June 4, 2006
May 21, 2006

May 15, 2006

April 9, 2006

April 6, 2006

April 6, 2006

March 23, 2006

January 27, 2006

December 22, 2005

December 2, 2005

November 27, 2005

October 13, 2005

October 4, 2005

July 20, 2005
June 3, 2005
May 31, 2005

July 3, 2005

June 26, 2004

May 18, 2005
article
Perfect 10 slideshow

May 8, 2005
article 1 | article 2

April 30, 2005

April 29, 2005

April 29, 2005
March 29, 2005

April 21, 2005

April 6, 2005

March 29, 2005

March 13, 2005
March 6, 2005

March 9, 2005

March 7, 2005

February 28, 2005

February 19, 2005

February 19, 2005

February 2005

January 24, 2005

January 16, 2005

January 3, 2005

January 2, 2005

December 5, 2004

December 5, 2004
article 1 | article 2
article 3

November 26, 2004

November 22, 2004

October 28, 2004

October 27, 2004

October 25, 2004

October 22, 2004

October 1, 2004

September 30, 2004

September 8, 2004

September 4, 2004

September 1, 2004

August 21, 2004

August 3, 2004

August 1, 2004

July 26, 2004

July 19, 2004

July 10, 2004

June 27, 2004

June 20, 2004

June 13, 2004

June 7, 2004

Stone Soup
Syndicated Cartoon
June 1, 2004

May 26, 2004

May 17, 2004
article 1 | article 2

May 13, 2004

May 4, 2004

April 6, 2004

April 1, 2004

March 19, 2004

March 9, 2004

February 8, 2004

February 4, 2004

January 18, 2004
article 1 | article 2

December 21, 2003

November 30, 2003

November 22, 2003

November 21, 2003
November 25, 2003

November 2, 2003

October 26, 2003

"The Perfect 10"
October 18, 2003

October 13, 2003

September 25, 2003

September 19, 2003
September 21, 2003
September 22, 2003

September 17, 2003

August 25, 2003

August 11, 2003, #1
August 11, 2003, #2

August 7, 2003

July 12, 2003

July 6, 2003

June 4, 2003

May 22, 2003

April 29, 2003

April 24, 2003

April 12, 2003

March 1, 2003

February 21, 2003

January 8, 2003

November, 2002

November 19, 2002

November 17, 2002

November 16, 2002
November 3, 2002

October 5, 2002

September 29, 2002

September 23, 2002

September 8, 2002

September 1, 2002

August 28, 2002

August 7, 2002

August 1, 2002

June 28, 2002

June 3, 2002

May 14, 2002

May 12, 2002
Article | Transcript

May 3, 2002

April 30, 2002

April 28, 2002
March 27, 2002
March 24, 2002

April 16, 2002

April 1, 2002

March 29, 2002

ABC - March 27, 2002
NBC - March 27, 2002
CBS - March 26, 2002

March 25, 2002

March 18, 2002

March 15, 2002

February 23, 2002

February 20, 2002

December 15, 2001

November 28, 2001

Sydney Morning Herald
November 24, 2001

September 13, 2001

September 2, 2001

August 24, 2001

August 14, 2001

August 5, 2001

July 31, 2001

July 20, 2001

July 17, 2001

July 3, 2001

July 2, 2001

April 23, 2001

March 14, 2001

March 13, 2001

April 12, 2001
March 11, 2001

March 2001

February 21, 2001

February 21, 2001

January 29, 2001
March 19, 2001

November 16, 2000

November 9, 2000


November 7, 2000


October 24, 2000

October 16, 2000

September 12, 2000

September 2000

August 7, 2000

August 1, 2000

July 2, 2000

June 25, 2000

June 24, 2000

June 9, 2000

May 24, 2000

May 5, 2000

April 16, 2000

April 13, 2000

April 13, 2000

April 2, 2000

March 14, 2000

April/May 2000

March 5, 2000

March 2000

March 5, 2000

February 28, 2000

February 27, 2000

and The Minneapolis Star-Tribune
February 23, 2000

February 15, 2000

February 12, 2000

January 15, 2000

RECENT MEDIA APPEARANCES
featuring interviews with authors Alvin Rosenfeld MD and Nicole Wise
The Oprah Show
iVillage.com
National Public Radio's Diane Rehm Show
The CBS-TV Early Show
WAMC-AM, Albany, NY
WKZO, Ann Arbor, MI
USA Radio Network's "Daybreak Today"
Bloomberg Radio
Talk America Live, carried by 425 stations nationwide
KVON-AM, Napa, CA
Fox News Channel's "The O'Reilly Factor"
WCHB-AM, Detroit, MI
KOIT, San Francisco, CA
KUCI, Irvine, CA
KDKA-TV, Pittsburgh, PA
Internationally-syndicated radio talkshow Rick Barber After Midnight
KTRS Radio, St. Louis, MO
WNTM-AM, Newton, MA
KVEC-AM, San Luis Obispo, CA

BOOK REVIEWS
"Rosenfeld and Wise understand a central truth about contemporary parenting: we feel so hounded by our fears of letting our children down, we overdo the "to-do" of parenting at the great expense of the how "to be" with our children. They have embraced the complexity of this widefelt tension with a wisdom and affection that leaves the reader feeling more relieved than guilty, and in love again with the child, not the parenting. A wonderfully informative and restorative read for all parents."

-Kyle Pruett, M.D., Yale Child Study Center, National President, Zero to Three




"One of the most important parenting books I have seen in a decade! It provides an up-to-date and balanced review of developmental research and, more importantly, insight into how parents should interpret and use information about child rearing. A must-read for all parents."

-Matia Finn-Stevenson, Ph.D., Research Scientist and Assoc. Director, Bush Center in Child Development & Social Policy, Yale University


"Hyper-Parenting sends an urgently needed message to today's parents who are constantly feeling pressured to achieve and who, in turn, are constantly pressuring their children to reach for more. It is a plea that parents everywhere should heed. Rosenfeld and Wise persuasively call for a return to authenticity, thoughtfulness, and wisdom in the day-to-day domain of child rearing during these difficult times. It is meaningful reading for contemporary parents."

-Lawrence Balter, Ph.D.


"Thanks to Hyper-Parenting, parents can find relief from parent pressure -- the kind of pressure that is leading reasonable adults down irrational paths marked "more is better." As children become stress-dependant, so do their parents, leaving families with the expectation that misery equals success. To create a culture of positive, relaxed, caring relationships in families, thoughtful reflection about the ideas in Hyper-Parenting should be a daily habit for all parents."

-Barbara C. Unell, co-author, 20 Teachable Virtues


"This is an important book that should be read by every parent. If people heed the wise approach contained here, they will regain the joy and satisfaction that should be at the heart of the parent/child relationship."

-Mira Kirshenbaum, author of Parent/Teen Breakthrough: The Relationship Apporach


"A soothing voice for the over-extended parents. Rosenfeld and Wise are right on target as they encourage parents to stop fretting, trust themselves, and enjoy their children."

-Ann F. Caron, Ed.D., author of Mothers and Daughters: Searching for New Connections


"Dr. Alvin Rosenfeld, a highly respected, experienced, knowledgeable empathetic psychiatrist, and Nicole Wise, an insightful journalist, have an important message in their new book -- helping parents to restore confidence and re-learn to trust themselves. They remind us eloquently that knowledge and science can undermine parents' innate good will when they rely too much on child-rearing "experts" to solve their problems. This book will convince today's overly stressed, harried parents -- working too diligently but without joy or spontaneity -- to stop striving for perfection and renew their faith in their own loving instincts."

-Nancy Samalin, M.S., author of Loving Your Child is Not Enough and director & parent educator of Parent Guidance Workshops in NYC


"Bruno Bettelheim, Dr. Rosenfeld's mentor, once said that the worst scars we inflict on our children are the ones on their backs from pushing them too hard. In this wise and clearly written book, Dr. Rosenfeld, a distinguished child psychiatrist, and Nicole Wise, an accomplished writer, examine the current parenting push. They expertly dissect our contemporary preoccupation with power parenting. They show us what is wrong with the 'isms': consumerism, perfectionism, protectionism. Our success as a technological and commercial culture has led us astray - we no longer trust our instincts, emotions, and relationships. We feel we have to plan, organize and purchase the successful development of our children rather than enjoy its unfolding. In our desire to provide the best for our children, we manage rather than love them. This book provides both critique and guidance. Don't stay home without it."

-David Spiegel, M.D., Professor & Associate Chair, Department of Psychiatry & Behavioral Sciences, Stanford University School of Medicine and Co-author of "Group Therapy for Cancer Patients"